Perfecting Customer Success
What is Customer Success?
Let me answer this question by a quote I recently read, that struck a chord with me immediately.
"Understand what success looks like to your customers. Make it your mission to deliver the direction, guidance, and experience necessary for your customers to achieve their definition of success and you'll be successful. It's as simple as that." – Todd Eby, Co-founder of SuccessHacker
Today, I interviewed a customer support team of a (business/brand domain). They typically handle about 90 tickets per day. The team is appraised against the conventional metric: Average Handling Time (AHT) by the hour.
I believe that certain metrics are mere reference points, and in this case, the company's emphasis on AHT has turned customer success into an outright numbers game.
But there is so much more to delivering customer success. I always believed in adding a personal touch and delighting customers so they walk away with all their problems solved.
You know what this does?
This nurtures customer loyalty and trust. This is how brands and companies can boost their Customer Satisfaction Scores. 
At Voiro, we have created and refined our support system and enjoy solving customer queries (and sometimes bugs!) with elan.
When my customer and I click the Resolve button, it gives me a tremendous high and immense satisfaction.
The perception of a Customer Support role usually brings to mind an agent sitting behind a computer screen providing chat/email support or taking a customer through a workflow.
If the issue is resolved in that interaction, the ticket is closed immediately. In case it isn't, the issue gets escalated with a demand for a quick resolution.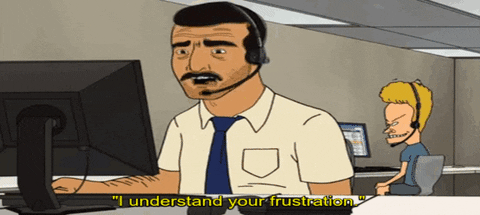 Over the past few years, this role has been simplified to reduce the AHT so that you end up closing as many tickets as you can.
This is true during live events which attract millions of viewers. Any issue or bug has to be attended to and fixed as quickly as possible.
During live sports events which get millions of concurrent views, we have made sure our support team is available to deliver customer requests on priority; for changing workflows, our rule engines or building custom reports to assess performance. This way we always stay ahead and delight our customers.
I believe that a customer delight team should operate like a Military Special Operations Force – where we sweep in, fix the problem and sweep out. 
Extending this 'customer support' into a more thoughtful, organised, personal, and meaningful engagement is what leads to delightful customer success.
On a personal note, I feel that Amazon has set the benchmark in top notch customer support. Whenever I interact with Amazon's customer care, I am always delighted by their speed and thoughtfulness in solving my queries. 
This has turned me into a loyal Amazon customer and this is how I hope to make my customers feel.
Niju Mohan
Tags:
customer success
,
customer support
This post was published on: